Responsible Fashion for Long Haul
Engineered to perfection by coalescing Science, Design and Technology to build responsible clothing for the long haul. It took us years to collect feedback and magnify our commitment to create environment-friendly, futuristic fashion while committing to restrict our environmental impact.

From fibre to make soft fabric, design to final production—Sprog clothing undergoes dyed-in-the-wool factory functionalities to stitch the world's finest apparel for babies.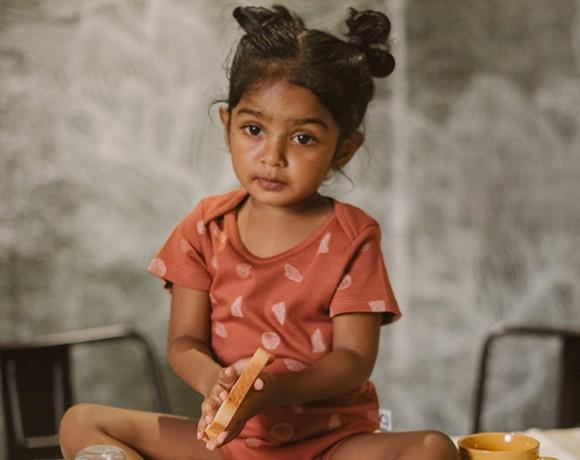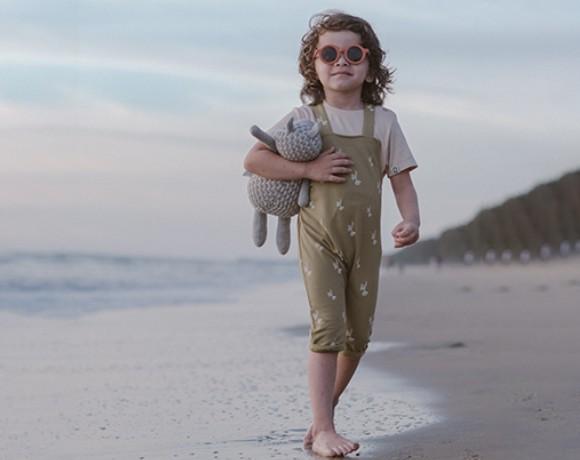 A sincere interest in science, intelligent technology and eco-friendly practice inflates every aspect of Sprog's designs.
Sprog is a unique, enviable, basic, and comfy kidswear fashion brand that laid the foundation stone in 2021 to make each clothing piece with the utmost love and care for kids and babies and the world they live in.
Influenced by the five elements of life, each collection will narrate a story that lasts for the future. The science behind the formula and the elements we use to build each piece will help your little ones connect to the universal aura.
A story that tells a solemn interest in life's five elements and its deep-rooted tie-in with babywear.
Sprog is one of the fast-growing fashion brands responsible for making serious fashion for babies and children between newborns to 4 years. Instead of fast fashion, we pledge to provide sustainability, luxury and uniqueness with an essence of nature.
It all started in 2021—when our designers got inspired by the concept of life and motivated by the elements of life: Water, Earth, Air, Fire And Aether.
William Shakespeare in Hamlet admired the most incredible cosmic creation,' the birth of a baby,' as he praised humans as a piece of artwork. Human birth is deeply rooted in the cosmological system—so do the five elements of life—that give a sense of comfort and well-being to a baby like a mother's womb—where the baby feels the safest and most comfortable.
To make babies feel the subtle positive essences of Water, Earth, Air, Fire and Aether, we launched our serious fashion line 'Sprog', which means a child, the namesakes and inspirations behind the brand.
With a vision to make an impact with a distinct concept, we created our collections of babywear that really twitched the trend for rigid materials and traditional 'blue V pink' colourways.
It took us years to launch our first official design that wasn't celebratory or peppy but a playful world of neutral pastel shades and nature-inspired prints, delicate to baby skin.

We believe in a quality-conscious approach that improves children's lives.

Sprog is our passion project. Since its inception, the company has taken a fiercely independent approach to product development from scratch. We have a team of best-in-class designers with impeccable skills who work around the clock rigorously—conceptualising design ideas, researching Azo-free dye solutions, and creating ingenuity to break the method fashion.